VENUS → Perfect, AMY → Young and Healthy.
VENUSAMY is positioned as a microbiome skincare brand, a healthy product for sensitive skin.
We pursue a balanced lifestyle and healthy beauty, specializing in the study of Asian women's skin allergy problems and causes.
We keep in mind the product concept"effective and lasting", adhering to creating a healthy skin.
We enhance the skin's defense ability against external stimuli, and provide a healthy and safe skin care experience for women.
We create a younger, brighter and healthier skin to meet your more beautiful self.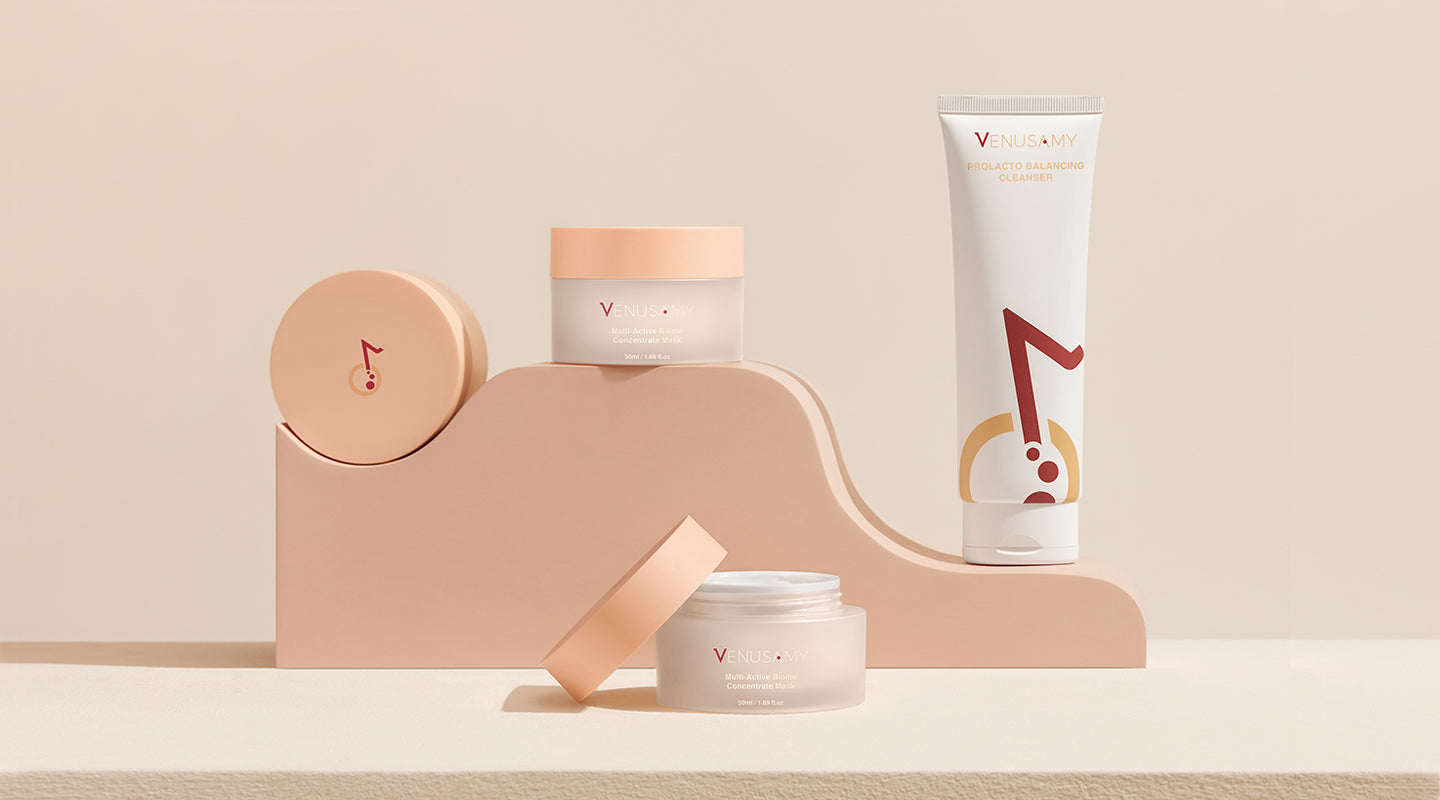 What is skin microbiome?
Human beings are like a walking tribe of bacteria. There are more than 1,000 kinds of bacteria on the surface of skin, and because of their superior adaptability, each kind of bacteria can be integrated into a special environment, creating a symbiotic environment with the human body and forming a variety of micro-ecologies together.
Often being in a state of high pressure, punk wellness, revenge bedtime procrastination, urban environmental pollution, hormonal changes in the body due to aging. 
→ Harmful bacteria prevails → Microbiota imbalance → Destroyed biological barrier → Dryness and dehydration, pigmentation, immune imbalance dermatitis acne breakout...... → 
Resolution? Feed your skin with something……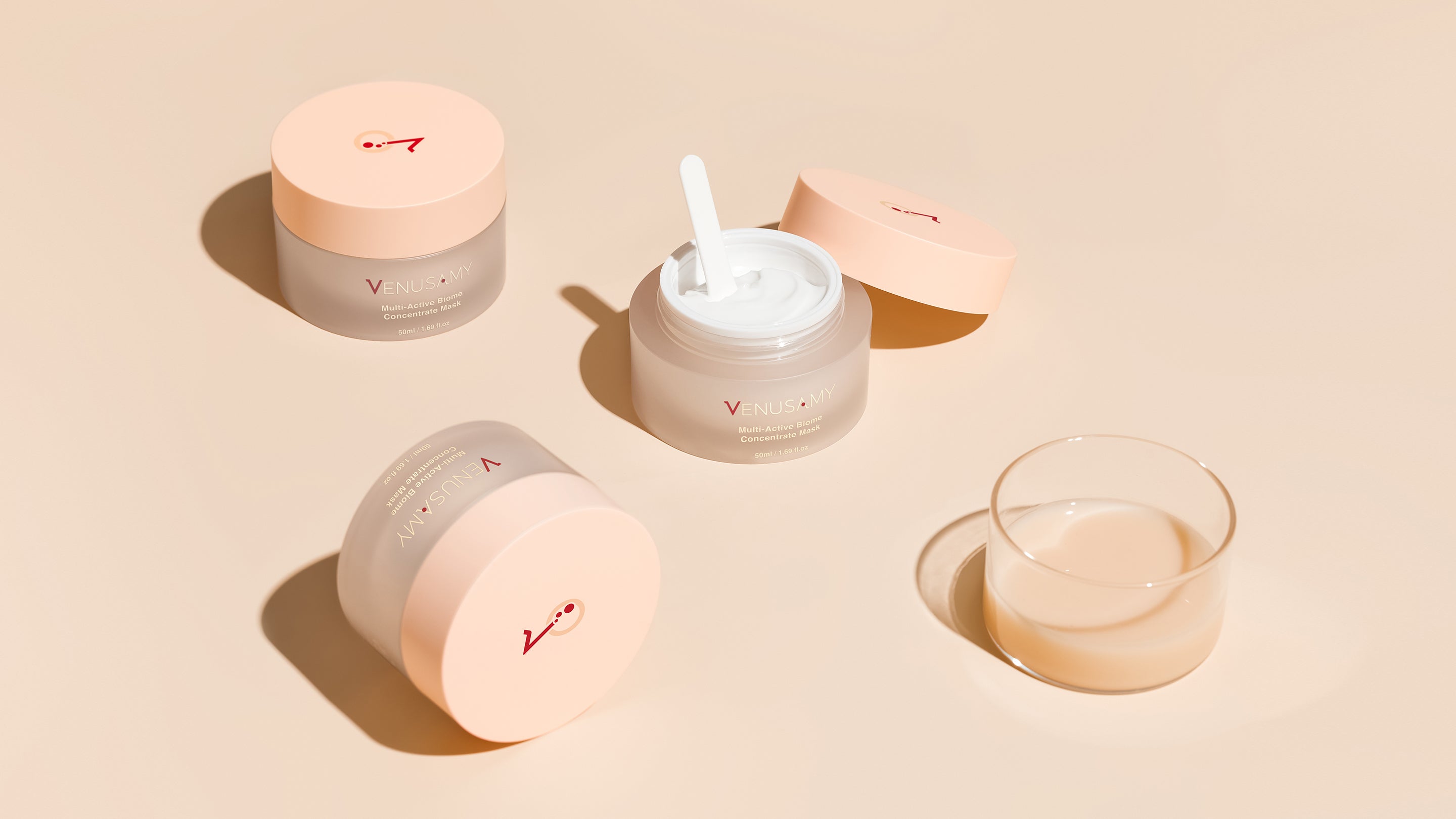 Probiotic afforestation rebuilds skin barrier function
Based on the scientific research of skin microbiome system, VENUSAMY innovates "Super Probiotic" skincare concept.
Using probiotic technology in the entire product line, VENUSAMY simulates skin function combining probiotics, prebiotics and postbiotics via intelligent matching.
Strengthens the biological barrier and enhances the skin's defensive capability through comprehensive regulation of skin microbiome.
Improves skin problems such as dehydration, sensitivity, dullness, acne and fine lines caused by imbalance of skin microbiota.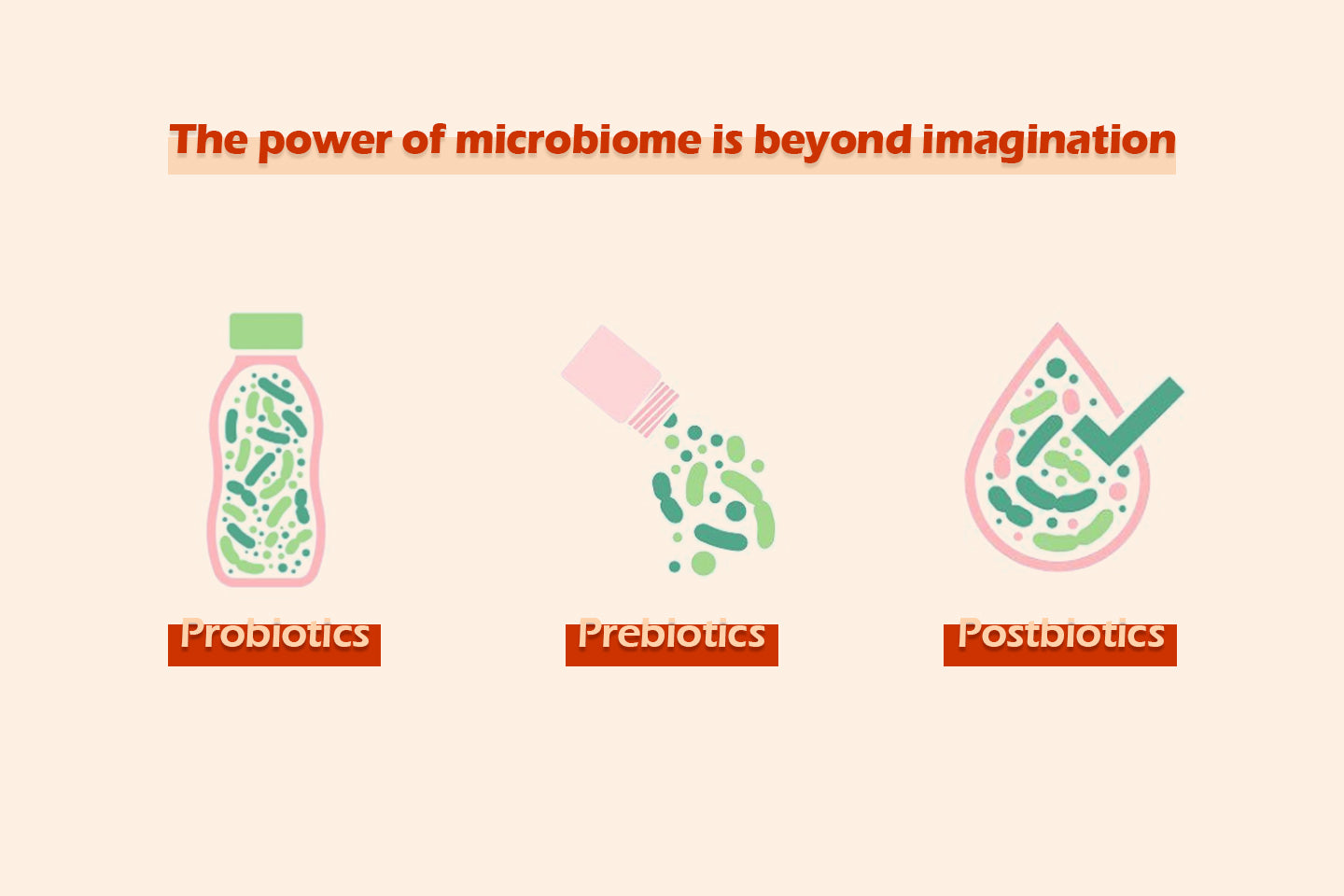 Probiotics - Probiotics are placed on the skin to replace or complete the microbial community, commonly seen as Micrococcus, Lactic-acid bacilli, Saccharomyces, and Bifidobacterium.
Prebiotics - Feeding the beneficial bacteria so that they can grow their ranks and defeat the harmful bacteria.
Postbiotics - Probiotic bacteria and its metabolites are small molecules which are not easy to be destroyed by harmful bacteria. Thus it can be used to assist the reproduction of beneficial bacteria and simulate the function of beneficial bacteria with its stability.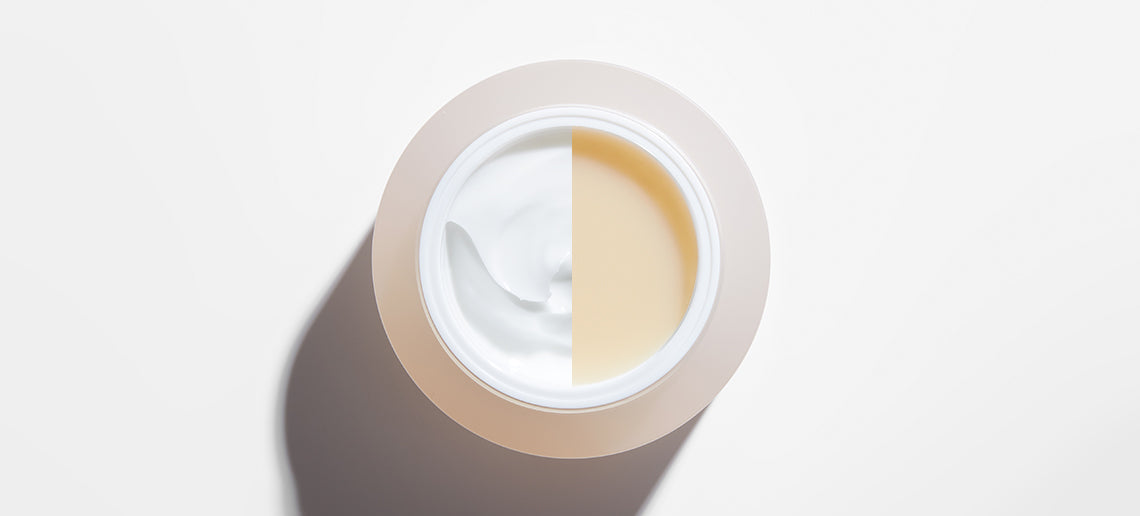 BRAND CONCEPT
Balance - Build up friendly skin microbiota, maintain balance and reduce skin problems via intelligent matching of probiotics, prebiotics and postbiotics.
Effective - Authoritative Third Party Testing Korean TN Plastic Surgery Hospital Scientific verification of skincare efficacy.
Health - Respect the law of skin ecological development; search for global extraordinary ingredients, targeted to improve skin problems, adhere to healthy skincare.
Relieved - Formulated with high safety Suitable for sensitive skin.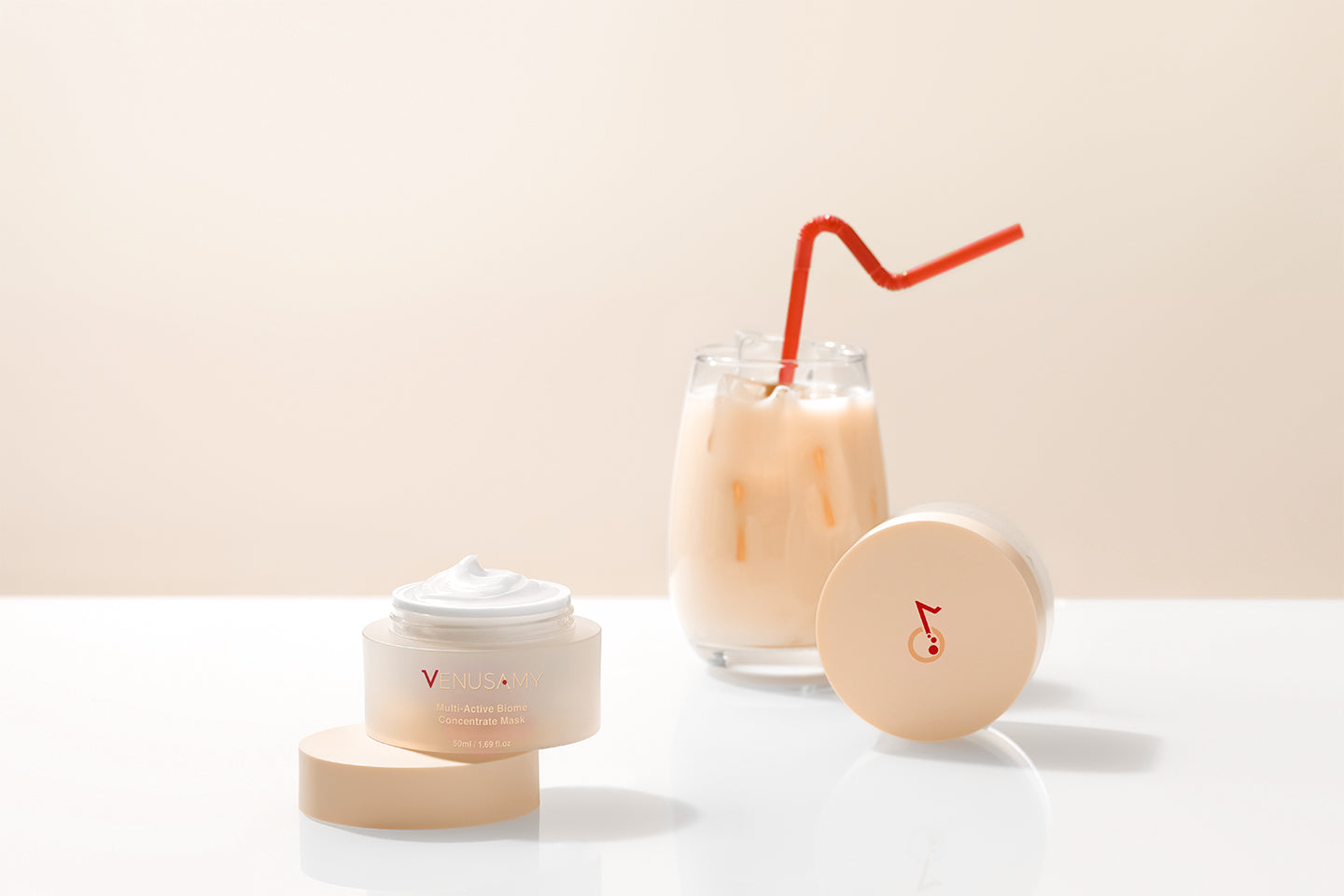 BRAND LOGO
Originated from Probiotics Beverage.
The form of "O" evolves into a bottle of tasty and healthy probiotics drink O means Microbiome——balancing skin micro-ecology.
The form of "V" evolves into a straw, "fueling up" your skin with probiotic.
Boosting the skin barrier function and improving overall skin health.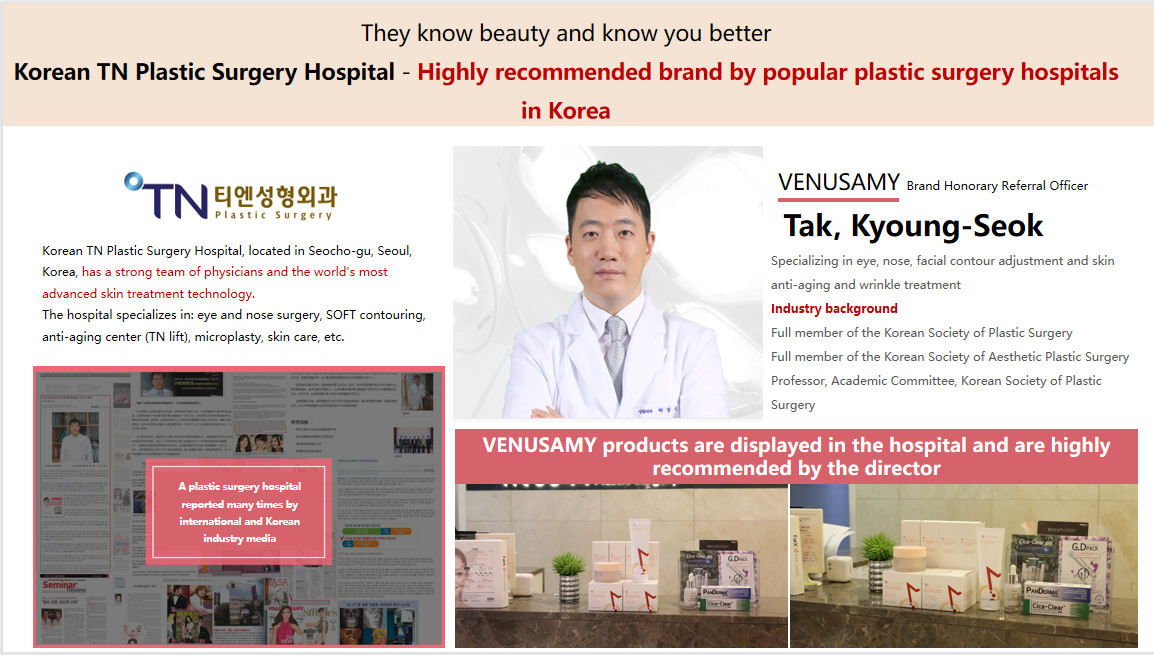 Venusamy Prolacto Balancing Cleanser
Lactic-acid bacilli bubble bath, restoring the suppleness of the skin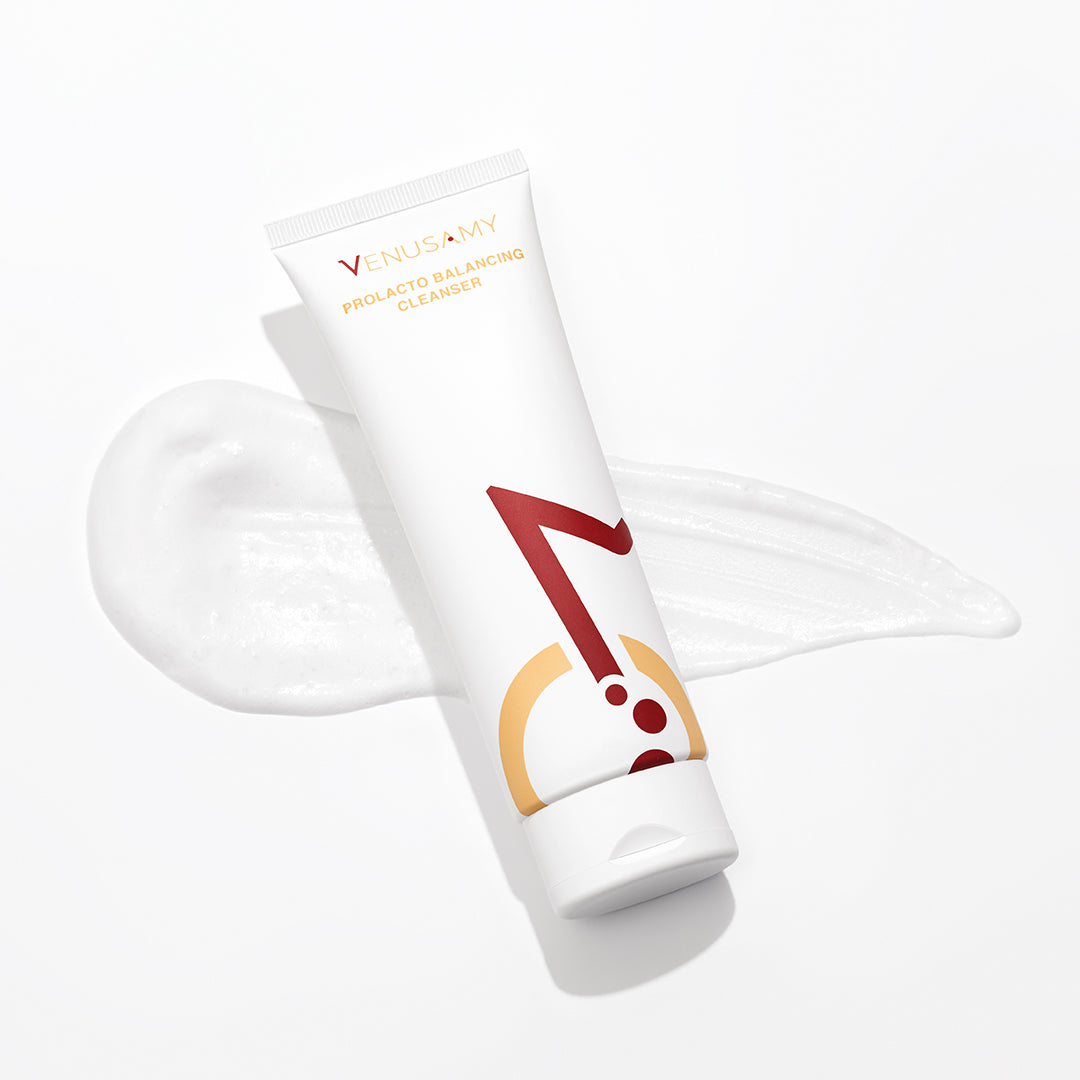 Strong Amino Acids Cleansing, gentle and kind for sensitive skin
Selected myogenic amino acids with strong cleansing capability. Effectively cleanses excess oil and keratin on the surface of the skin; small foam particles can deeply remove impurities and unclog pores, leaving the skin to breathe freely; mild and comfortable amino acid epitaxy,gentle and kind for sensitive skin.
Lactic-acid bacilli compounded with three major ingredients to build a healthy barrier and restore the suppleness of the skin
Healthy lactic-acid bacilli all-around protective barrier to balance the skin microbiome, and resist external pollutants and bacteria on the skin; Amaranth, Alginose and Ceramide 3, three major ingredients combined to reinforce the physical barrier and moisturize the skin to avoid over-cleansing!
Korea's authrotative smog test to remove dirt
Korean cosmetic industry certified authoritative research institutions - the Korean Institute of Dermatological Sciences, issued a smog cleaning capability test report. One cleaning can wash away 99.53% of the smog particles!
VENUSAMY Multi Active Biome Concentrate Mask
Four effects in one multi-dimensional skincare. An all-in-one "stabilizing, anti-aging, moisturizing and brightening" energy bomb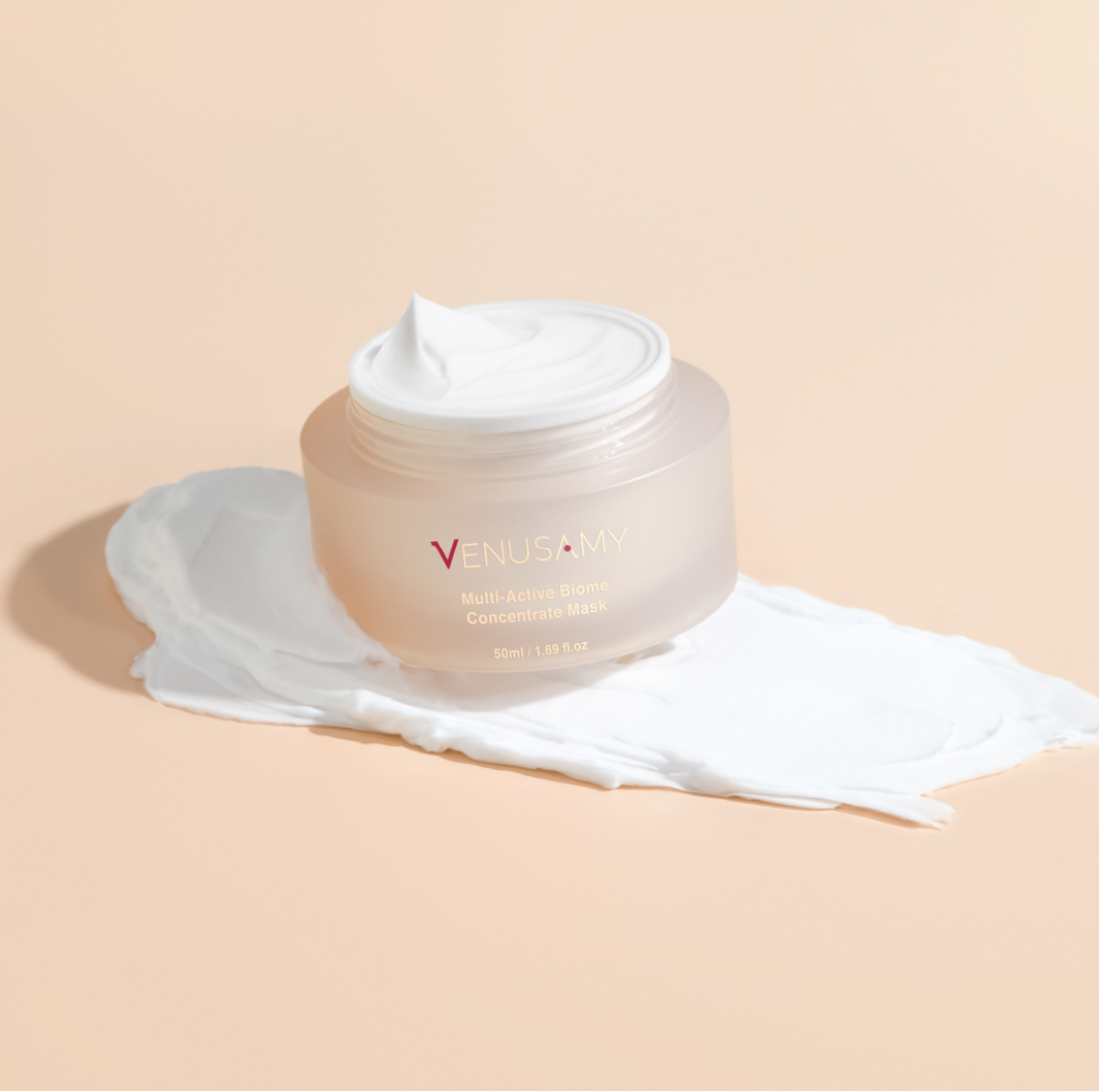 Reconstructure the skin barrier
The two major prebiotics and BIOPRO5 are intelligently matched to regulate skin microbiota and strengthen the barrier to maintain the balance of microbiome.
8 active peptides gold complex, building an effect far better than the single peptide. Inject the skin with vitality, creating a smooth, tender and firming skin.
Multivitamin complex with multivitamins and their derivatives to diminish dullness, brighten skin complex and eliminate imperfections.
Keep a hydrated and moisturized condition
7D Hyaluronic Acid contains hyaluronic acid molecules of different sizes, which acts on the skin at multiple levels, locking water outside and replenishing it inside, keep the skin fully moisturized and hydrated.