ORIGIN
Inspired by the traditional Japanese lullaby
When babies mumble, they lovingly refer to sleep as nenneko.

We are committed to providing new parents around the world with natural and organic and artisanal mom&baby products.
We help young parents feel more comfortable and relaxed with parenting, as well as easing their anxiety during this process.
We bring love and protection to delicate babies and young parents, including facilitating parent-child relationships and building a professional mom&baby brand with warmth and power.
POSITIONING
A Japanese premium brand specialized in mom&baby lifestyle.
Focus on baby and mother at the same time, with warmth and zero distance.
Make parenting more comfortable and relaxing, effortlessly easing anxiety.
Love yourself.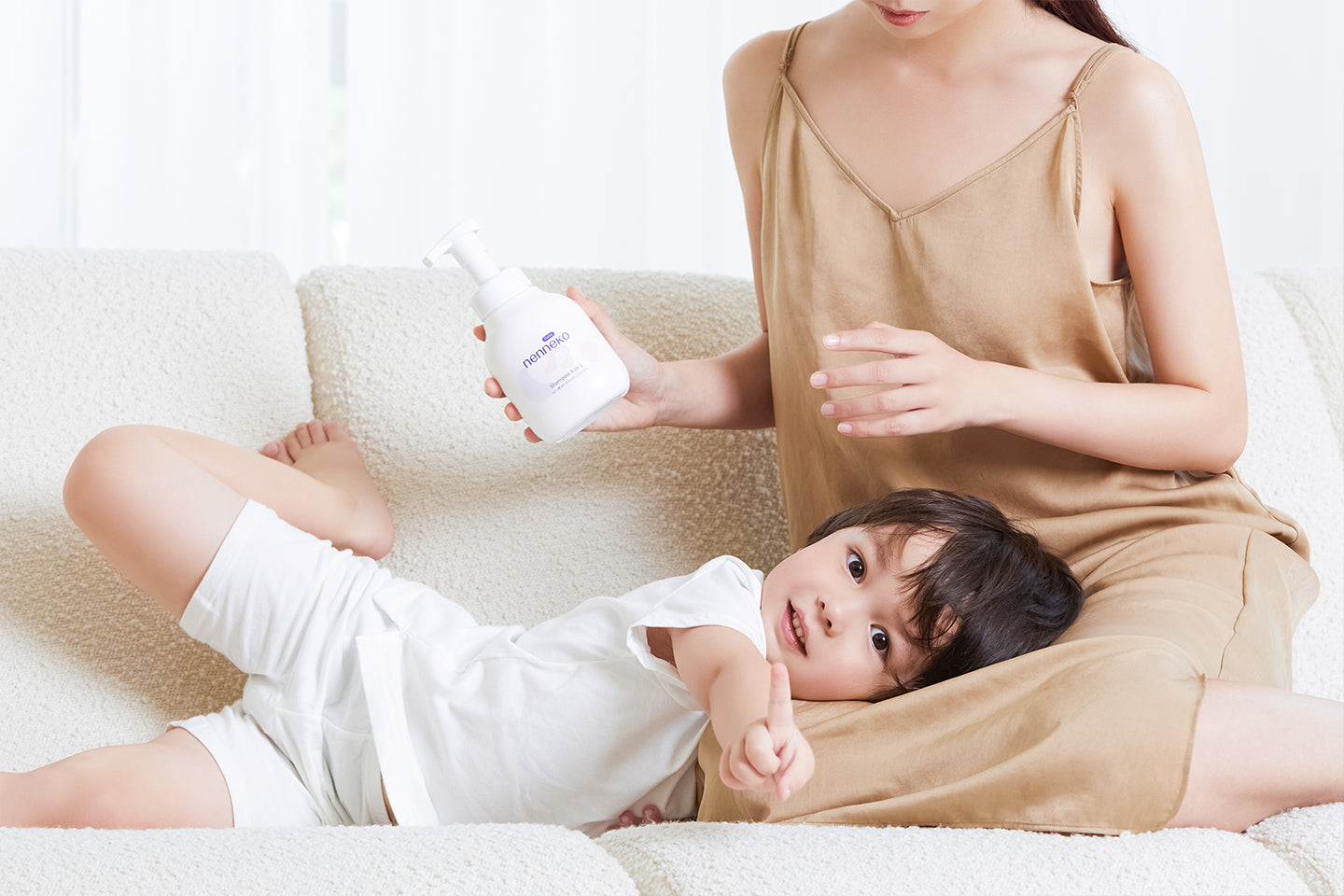 APPEALING PACKAGING
● Product Design: Minimalist style, instant recognition, Muted Morandi color Elegant and unsophisticated.
● Visual Key Words: Warm 、Elegant、Gentle、Comfortable.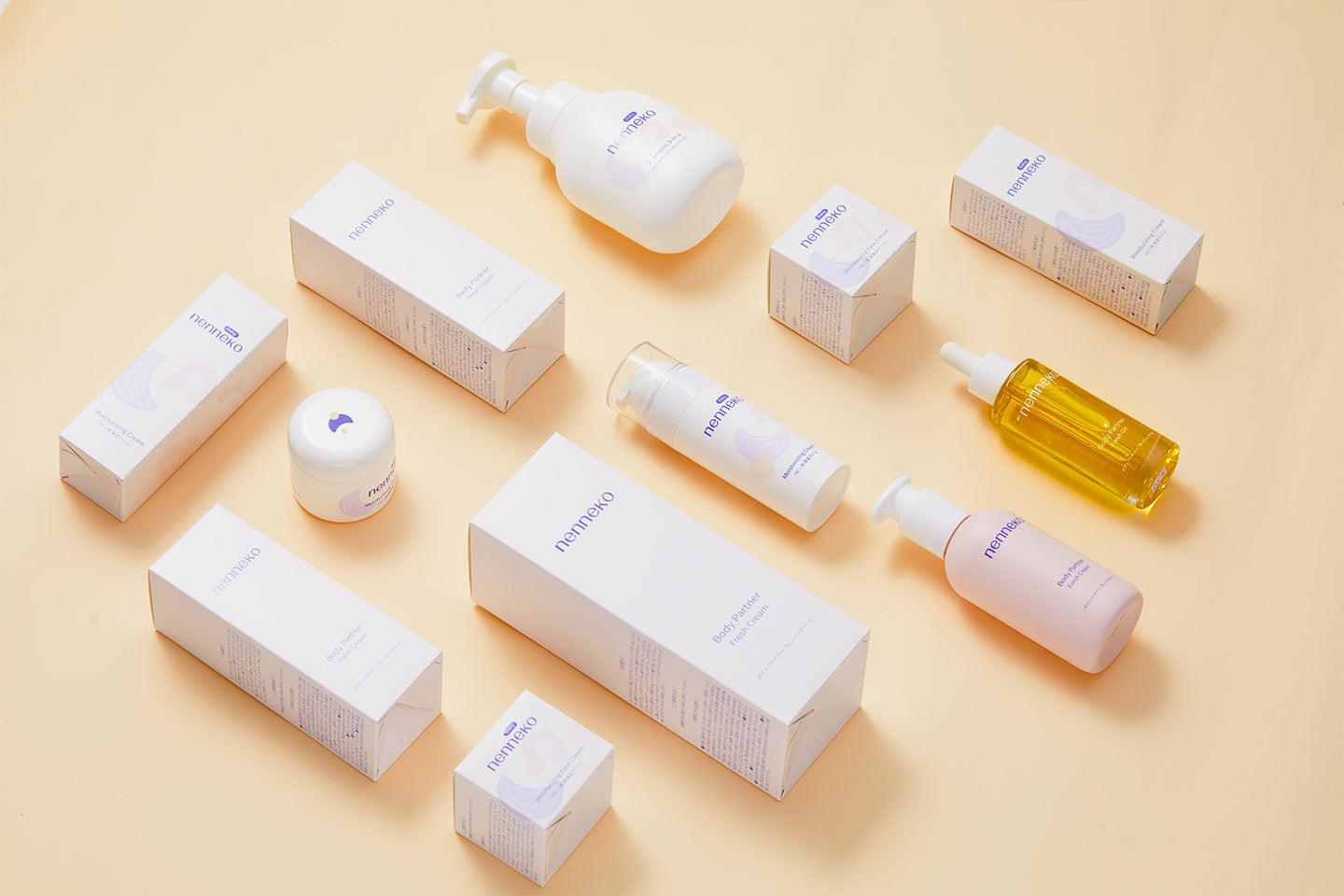 HIGH VALUE
Easier parenting, happier mom.
Break through product functionalities and make scenario innovations from a professional perspective, effortlessly alleviate the anxiety of young parents at key turning points in their lives, and give this group of people, especially first-time mothers, more inner strength.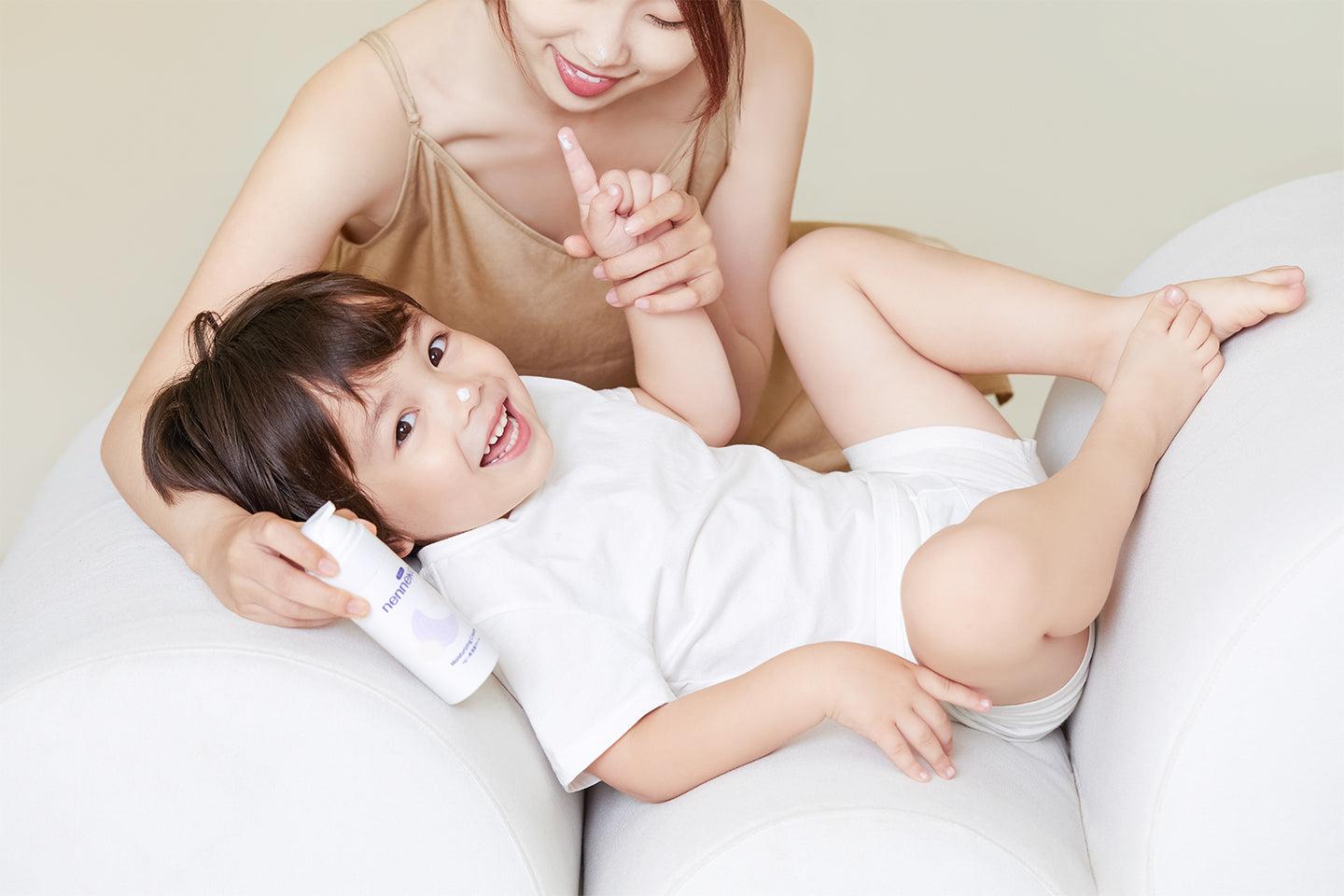 HIGH STANDARDS
Redefine "skincare safety for baby&mom".
Top selection materials, specialized in safe organic extraction formula. Natural organic botanical ingredients added to 99% of products.
12 types of risk components not added.
4000+ banned ingredietns not added (Japan, China, EU, US, Canada cosmetic banned ingredients) .
Security certification by authoritative agencies including FDA etc.
Japanese 100 years of craftsmanship, originally imported.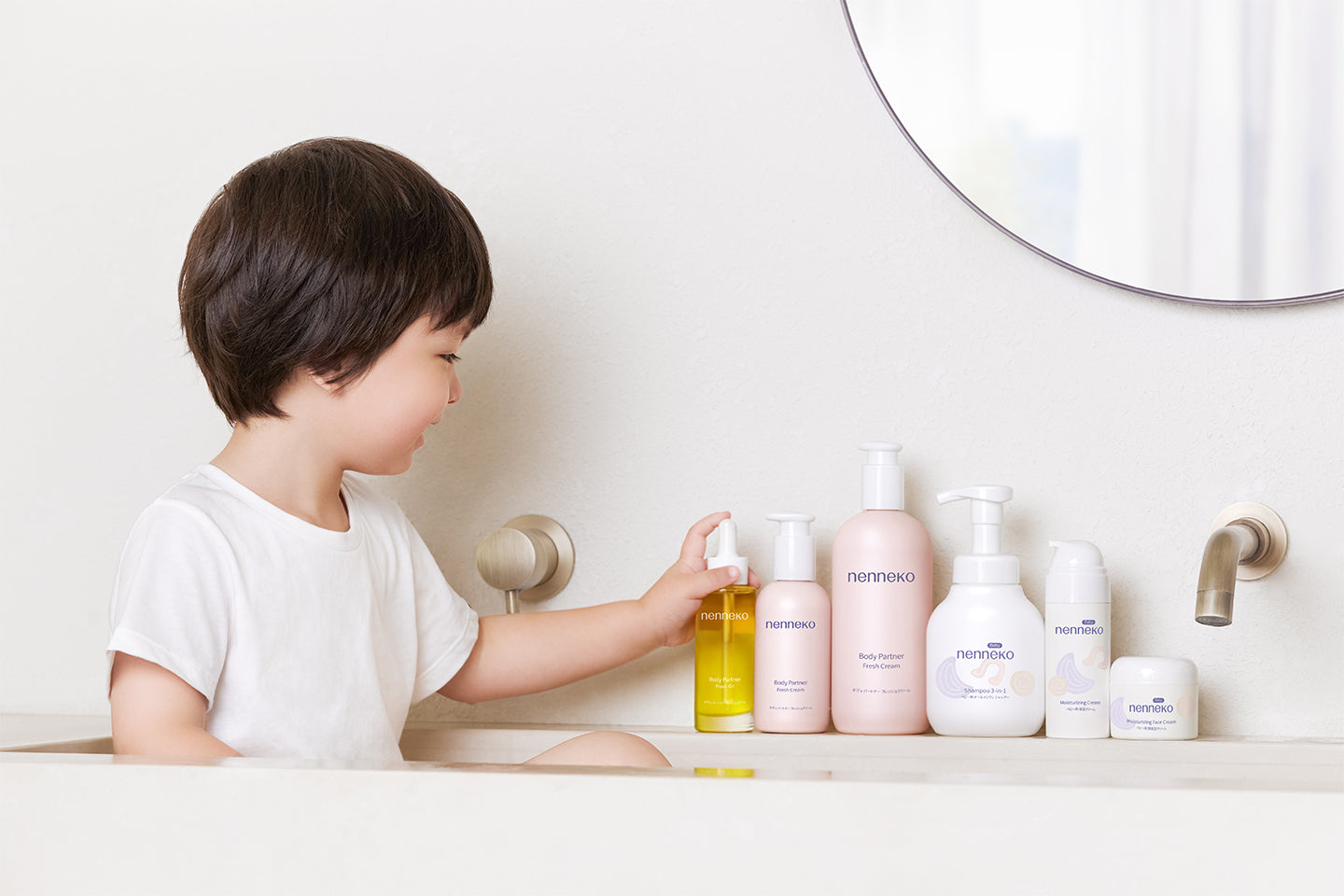 TOP SELECTION MATERIALS
Concentrated nutrients extracted from rare plants.
Organic HELIANTHUS ANNUUS seed oil
Organic Meadowfoam seed oil
Organic Jojoba seed oil
Safer, 12 types of risk chemical ingredients not added.
No fragrance added
No alcohol added
No color added
No hormones added
No salicylic acid added
No heavy metals added
No retinol added
No hydroquinone added
No fluorescent agent added
No nipagin ester preservative added
No retinoic acid added
No formaldehyde donor added
Japanese origin, 100 years of quality.
Strategic cooperation between nenneko and Japan's No.1 cosmetic manufacturer Kolmar Co. Each ingredient has a certificate of importing origin. Founded in 1912, Kolmar Co. has more than 100 years of experience in cosmetics manufacturing, three research institutes, five production plants and hundreds of researchers.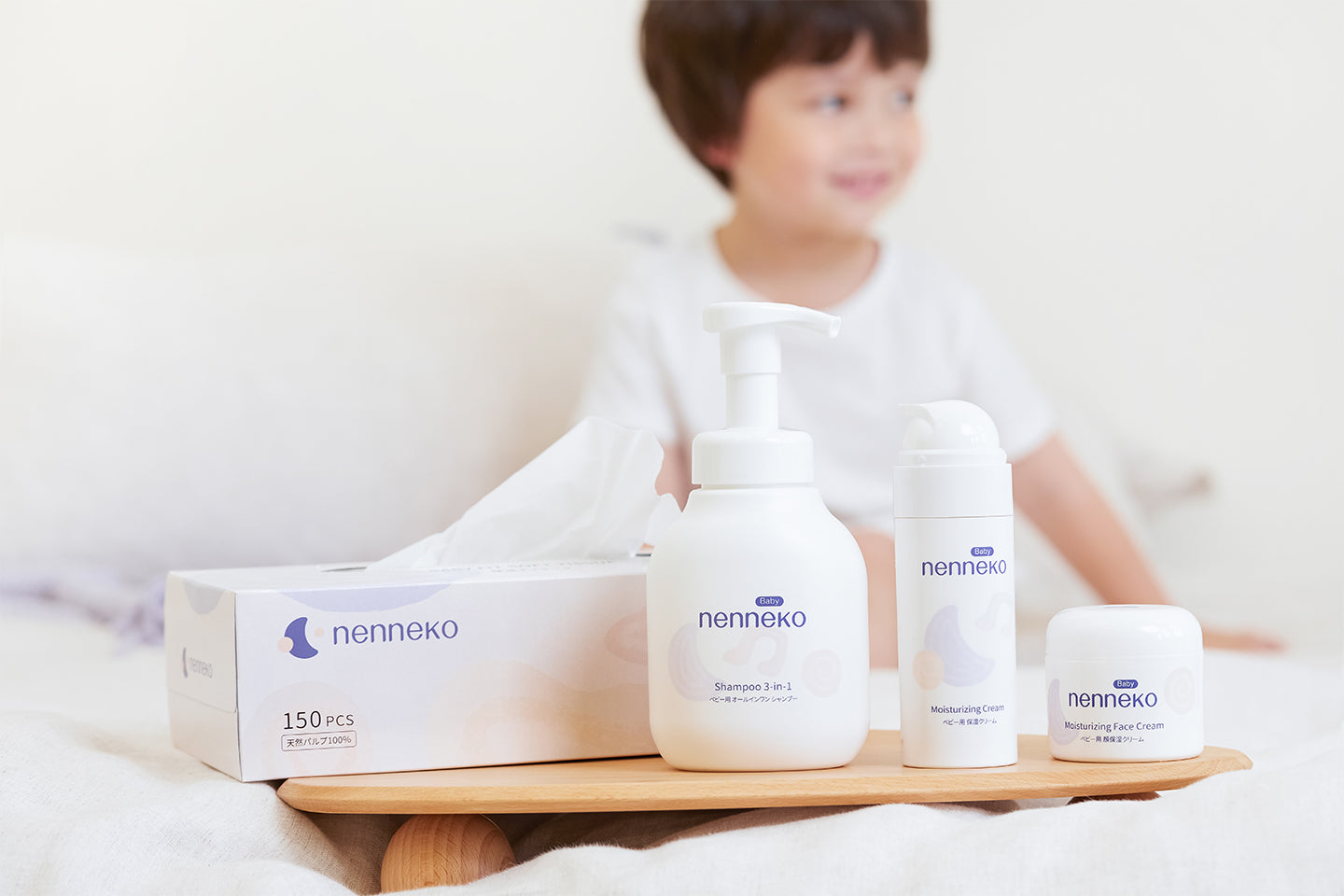 Moisturizing and Lines-reducing Series for Moms
NENNEKO Body Partner Fresh Oil - nourish skin with lil natural hydrating treament
NENNEKO Body Partner Fresh Cream - moisturizing and bouncy enhance firmness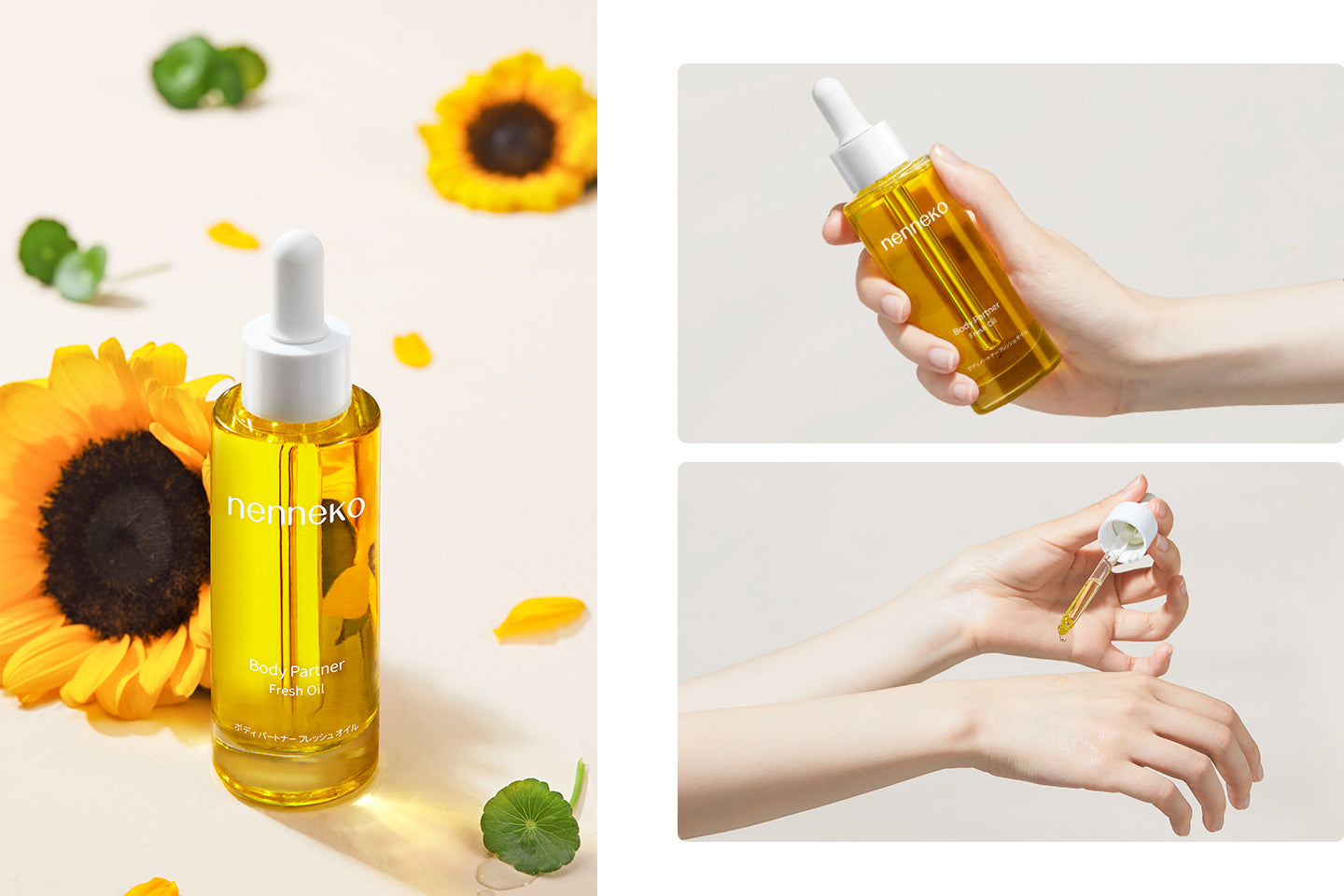 Organic Botanical Series for babies
NENNEKO Baby Moisturizing Face Cream - exclusive cream for crying babies
NENNEKO Baby Moisturizing Cream - skin dryness/itching after shower
NENNEKO Baby Shampoo 3-in-1 - irritation-free, safe washing let babies love bathing